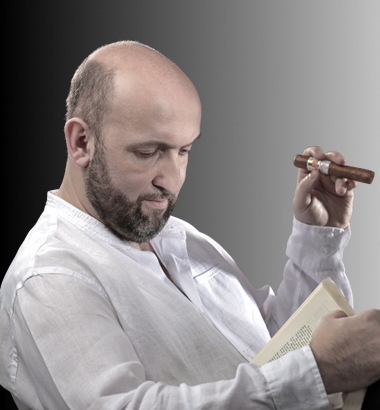 Since his debut at the Capitole of Toulouse in 2005, the baritone André Heyboer has performed on the stages of Marseille, Dijon, Hong Kong, Montpellier, Lille, Limoges, Monte Carlo, Avignon, Toulon, Amsterdam, Opera Comique, Paris National Opera, Champs Elysée Theater, Sao Paulo, Munich Prinzregententheater, Theater an der Wien, Palau del las Artes in Valencia, …
Under the baton of Mr. Armiliato, R Abbado, P Domingo, L Campellone, D. Ettinger, A. Guingal, D. Oren, D. Reiland, C. Rizzi, L. Hussain, E. Pido, U. Schirmer, P. Steinberg, …
In productions signed P. Audi, G. Bouillon, L. Baur, JL. Grinda, N. Joel, C. Padrissa (Furia del Baus),S. Poda , GC. Del Monaco, Y. Oïda , C Serreau …
To his credit, he played in stage the roles of Athanael in Thaïs, Zurga in Les Pêcheurs de Perles, The High Priest in Samson and Dalila, Nilakantha in Lakmé, Germont in Traviata, Paolo in Simon Boccanegra, Alfio in Cavalleria Rusticana, Sharpless in Madama Butterfly… and the title roles of Nabucco and Macbeth….
In 2010, he is the father in a contemporary opera: La Métamorphose by Mickael Levinas who receives the Grand Prix of the Charles Cros Academy 2012 and the prize of the Lyric Academy of the disc.
He recorded Les Bayadères by Catel and Cinq-Mars by Gounod for the Palazetto Bru Zane Label.
For the 2018-2019 season, he will sing the title role of Macbeth at the operas of Limoges, Reims, Massy. With follow Gérard in Chénier at the opera of Tours. he will be Albert in Werther at the Capitole of Toulouse. Then Paolo In Simon Boccanegra at the Salzburg Festspiele …